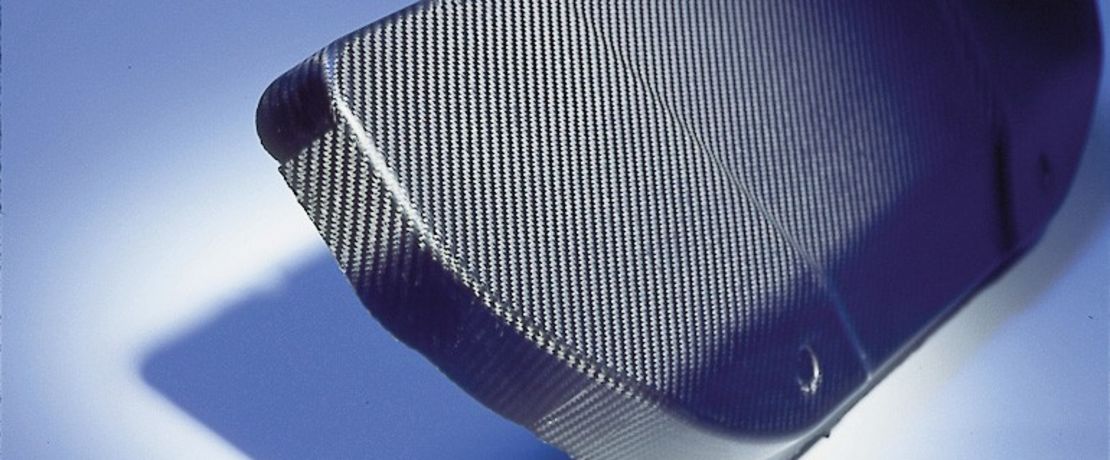 Products & Solutions
Evonik products for composites
Products for efficiency and performance. A growing number of challenges presented by renewable energy, efficient resource management and ecological aspects can only be mastered now and in the future by using lightweight construction. Fiber-reinforced composites will play a major role in this regard as one of the key technologies for the 21st century.
Composites consist mainly of a combination of polymers that have endless fibers imbedded in them. The polymer serves to protect the load-bearing fibers against all environmental influences and to transfer loads evenly over the fibers. For this reason, the polymer–the "matrix", as it is called–plays a pivotal role in composites.Examples of composites include laminates that consist of fiber-matrix combinations, or constructions that feature a combination of two very thin composite laminates with a lightweight core material between them.
Evonik itself does not offer composites, but instead makes the components that go into them. more
Committed to sustainability and research
The dedication of Evonik toward fiberreinforced composites is proven by the establishment of the Composites Project House, a highly specialized research center. Inside this think tank, scientists are working close to the market on the products and processes for tomorrow's world where manufacturing fiber-reinforced composites will play a significant role.
Interdisciplinary cooperation between chemists, engineers and technicians from different sectors and industries fosters a creative climate where highly efficient, energy-saving manufacturing processes are being developed to support the use of renewable raw materials in industry.