More fuel-efficient, faster ships with ROHACELL® composites
The advantages of ROHACELL® primarily are associated with sandwich manufacturing (e.g. resin infusion processes), high dynamic strength, low smoke emissions, easy processing, and excellent energy absorption.
ROHACELL® is approved by DNV and meets the IMO HSC criteria for vehicle decks, engine rooms, and passenger spaces.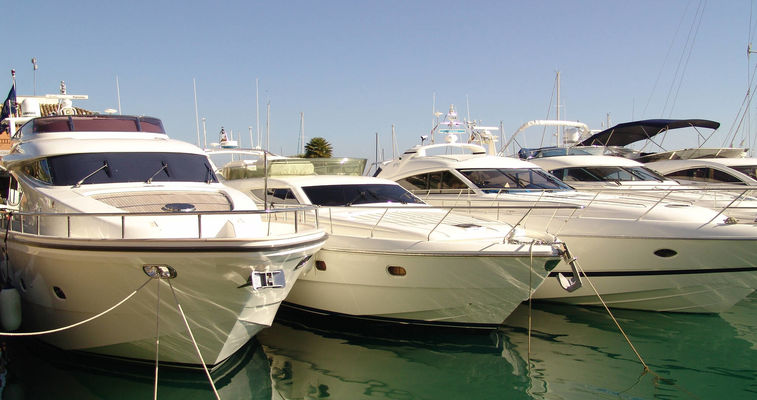 Builders of military ships and yachts continue to find new application areas for sandwich constructions. The greatest potential lies in lightweight construction, since it takes a disproportional performance increase of the ship propulsion to accelerate a greater mass to the same final speed. This is an important consideration for high-speed ships. The main application areas include decks, interior structures, hull sections (especially in areas with higher temperatures) for Surface Effect Ships (SES), frigates and high-speed passenger ferries.