Diving to the deep sea with VESTAPE®
Extracting crude oil is one of the toughest jobs in the world – both for people exposed to the arctic temperatures in Siberia or raging waves in the North Sea, but also for the materials, which have to withstand temperature, pressure, crude oil, hydraulic fluids and corrosive media such as hydrogen sulfide and carbon dioxide. The industry is also faced with even higher temperatures and pressures to come.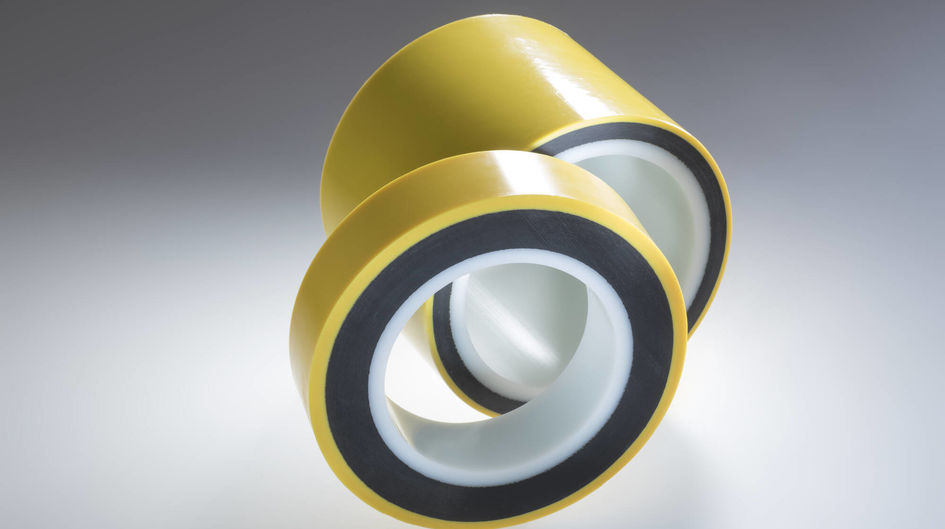 VESTAMID® NRG polyamide 12 and VESTAKEEP® PEEK are materials with strong track record in subsea applications and are available for multiple functions in TCP and TCR design:
as a liner material suitable for multi-phase operations
as a jacket material protecting the reinforcement layer against the environment
as a matrix material of the reinforcement layer
Evonik has developed tailored PA12 and PEEK allowing the production of high quality unidirectional fiber tapes VESTAPE® used for the reinforcement layer. The focus of this development was an optimized fiber matrix bonding and resistance to hydrolysis. The tapes are used to form continuous pipes and pipe sections. VESTAPE® UD tapes are available with glass fibers and carbon fibers.
Thermoplastic Composite Pipes (TCP) and Thermoplastic Composite Risers (TCR) for the oil & gas offshore industry are getting more and more awareness. Today these types of pipes are used in relatively short-term applications while developments on long-term applications are progressing. Due to their minor weight compared to conventional pipes TCP and TCR can explore oil and gas from currently unreached subsea areas.