Diving to the deep sea with VESTAPE®
Extracting crude oil is one of the toughest jobs in the world – both for people exposed to the arctic temperatures in Siberia or raging waves in the North Sea, but also for the materials, which have to withstand temperature, pressure, crude oil, hydraulic fluids and corrosive media such as hydrogen sulfide and carbon dioxide. The industry is also faced with even higher temperatures and pressures to come.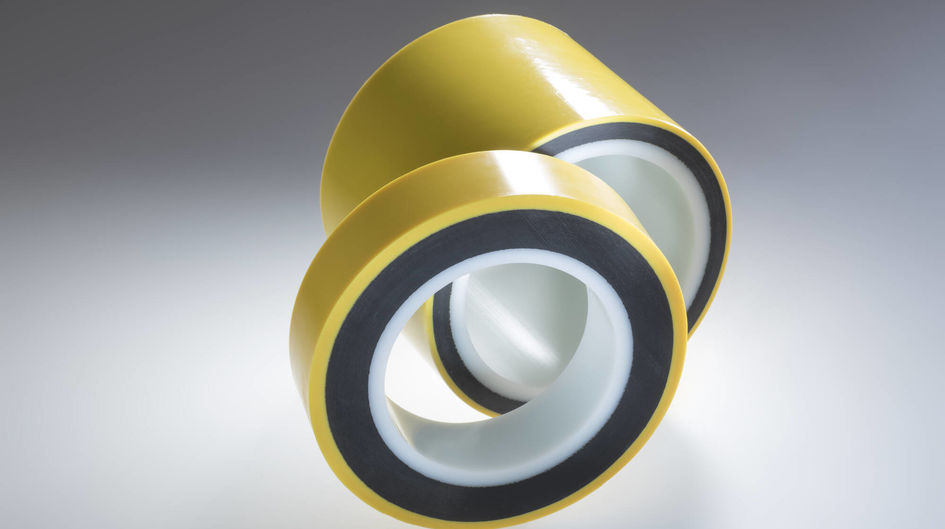 VESTAMID® NRG polyamide 12 and VESTAKEEP® PEEK are materials with strong track record in subsea applications and are available for multiple functions in TCP and TCR design:
as a liner material suitable for multi-phase operations
as a jacket material protecting the reinforcement layer against the environment
as a matrix material of the reinforcement layer
Evonik has developed tailored PA12 and PEEK allowing the production of high quality unidirectional fiber tapes VESTAPE® used for the reinforcement layer. The focus of this development was an optimized fiber matrix bonding and resistance to hydrolysis. The tapes are used to form continuous pipes and pipe sections of flexible composite pipes for all kinds of subsea applications such as risers, jumpers, downlines, flowlines and service lines.
Composite tapes offer many advantages including low weight, high strength, low permeation, and resistance to corrosion. Lightweight thermoplastic composite pipes are spoolable and cost-effectively transported; they can be installed with light vessels in fewer vessel days, allow quick termination in the field, and significantly reduce the total installation cost.
PA12 as matrix polymer offers numerous advantages such as very good resistance to oil and gas hydrocarbons and corrosive environments, a wide temperature range from arctic conditions to 80°C, well-known and predictable long-term ageing behavior, and a track record in the oil and gas industry. For several years Evonik has been supplying VESTAMID® NRG PA12 extrusion grades for the oil and gas industry. These are API qualified and ideally suited for the PA12 matrix polymer used in VESTAPE®.
VESTAPE® PA12/CF is qualified for TCP applications in compliance with DNV-GL-ST-F119.